Thank you for considering Rotherham Construction as a construction services provider for the Yellowstone Airport Plaza project.
Decades of experience, precise planning, and intelligent project management are the keys to our and our client's success. Our long track record of successful jobs and repeat clients proves we are a regional leader in successfully and efficiently bringing projects to fruition.
For your convenience you can open/download a complete portfolio, or view individual project pages below.
Rotherham Construction's commitment to efficient project management and high quality was the linchpin to our new clinic being everything we wanted. The Rotherham team is made up of proficient, dedicated professionals whose experience shows through in every step. We would work with them again in a heartbeat.
Bridgercare
We have had the privilege of working with Rotherham Construction for the past four years on a large commercial development in Bozeman, Montana. They offer the highest level of quality, energy, honesty, and professionalism. The experience we have had with them is beyond fantastic from start to finish and we can recommend them for all construction services. Not only is the quality of their work outstanding, but we are also treated with respect and kindness by all involved. The constant communication from their team and their willingness to go above and beyond is very reassuring. We would highly recommend Rotherham Construction.
Capitoline Properties
Rotherham Construction has the integrity, expertise, and planning to construct a quality project, time and time again. Their team has done an excellent job from the conceptual stage through building in the tough winter conditions to deliver the projects on-time and within budget. You couldn't ask for a better outcome from a contractor who shows respect and care in their work and relationships, day in and day out, through design until well after the building is complete.
Homeward Inc.
We have worked with Rotherham Construction on a variety of projects in Big Sky (commercial, mixed use, multi-family apartments and condominiums) since 2011. We like to get the Rotherham team involved in projects from day 1 and work collaboratively with Rotherham and the design team during the initial planning process to ensure that what we design can be efficiently built and to try to foresee and avoid construction challenges down the road. During construction, we appreciate and rely on the Rotherham team's commitment to meeting the construction schedule and budget and to promptly addressing the inevitable challenges and changes that occur in these types of projects.
The Rotherham team is extremely knowledgeable, diligent and committed and we appreciate and recognize the investment that Rotherham puts into his team in terms of continuing education and training.
We have been extremely pleased with the ongoing relationship we have had with Rotherham Construction for almost 10 years now and look forward to our continued cooperation.
TNG LLC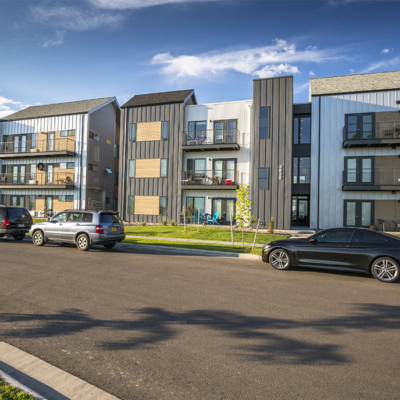 I reached out to three different general contractors for a 9 plex new construction project in downtown Bozeman and had a very different experience with each firm. Unlike the others, I felt as though Rotherham cared primarily about my success from day one. The experience Phil brought to the table was essential during the design phase and the detail with which Jennifer dissected the construction process gave me full confidence in their ability to stay on time and on budget. Anyone who reaches out to Rotherham construction at any stage of their project is better for it.
Midtown LLC